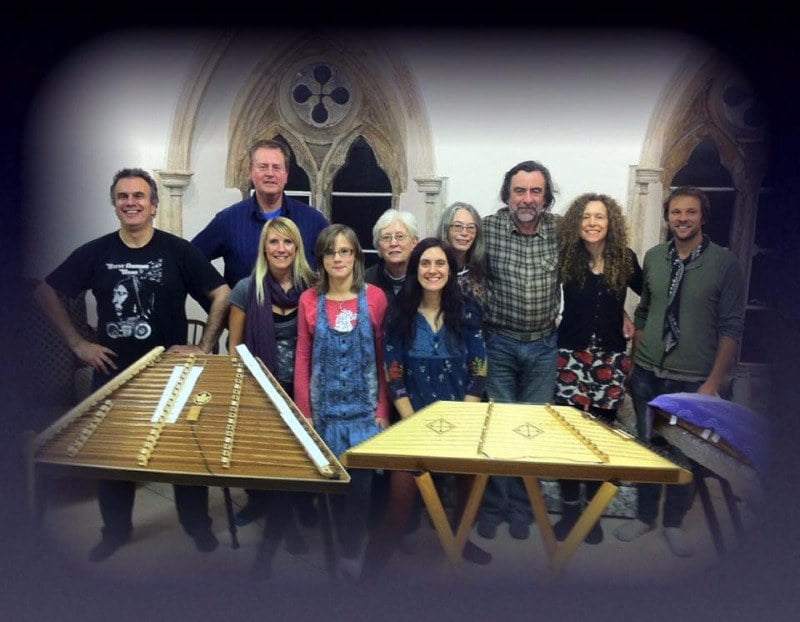 Hi, I'm Dizzi Dulcimer, a Hammered Dulcimer musician and teacher. Ive been playing prefessionally for 16 years and have performed all over the world.
I offer private and group hammered dulcimer lessons from my home at Moignes Court in Owermoigne, Dorset
You do not need to be able to read music or have any previous musical experience to learn the dulcimer. It really is an easy instrument to play, and sounds beautiful right from your very first lesson! I use many different teaching aids and techniques, and tailor each of my lessons to suit the individual. All ages and abilities can learn to play the Dulcimer.
Instruments are provided, but please bring you own dulcimer if you have one! Dulcimer rental during the lesson is available.
Example Lesson content:
Sticking technique, Scales and arpeggios, Rhythm and groove, Ensemble performance, Traditional music, Modern music, Improvisational techniques, Christmas music, Tuning Methods.
1 Hour one to one lessons cost £35 or 5 hours over a weekend is £140.
COME AND STAY FOR PRIVATE DULCIMER WORKSHOP WEEKEND!
Now available ... one to one Dulcimer tuition weekends. 5 hours of lessons for the price of 4 plus one nights accomodation in our Yummy Yurt. All for the special price of £199!!
To book a lesson or a weekend break please email Dizzi at: [email protected]
or for more information about the dulcimer please visit www.dulcimershop.co.uk
To see if I am offering any group workshops coming up please visit the Events page.