neith art and scupture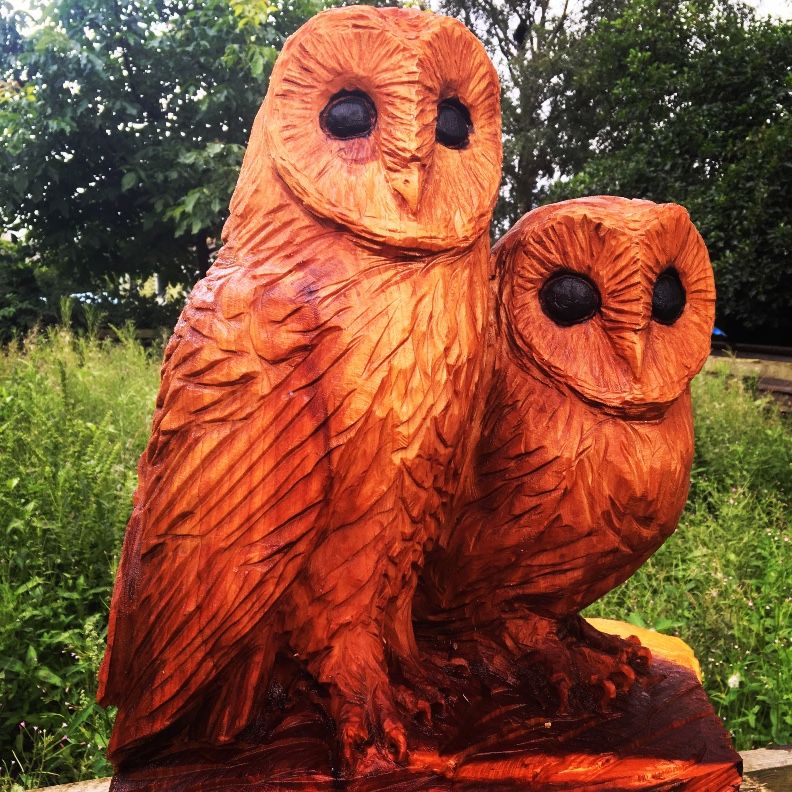 -One of the few UK based carvers that can carve literally anything.
-We have worked for various private clients throughout the UK with varying budgets.
-Able to carve a tree that has been dismantled and so give the stump a second life.
-Can carve pieces made from wood that we've sourced.
-Undertakes work of all scale from 1ft up to monumental.
-A full design process is offered and we don't start carving until a design has been agreed.
-A sculptural portrait service is available for both animal and humans. Work can be done from pictures or through sittings.
-Fully insured for product and public liability, able to safely deliver and instal pieces.
Neith Art & Sculpture are UK based, in Martins wood at Moignes Court and are collaborative Wood Sculptors who are among the most accomplished in their field. At home sculpting in a highly figurative manner or capturing the essence in an abstract their client list includes :- Royalty, BBC, National Trust, English Heritage, Local Councils and various Schools and Charities. Their work is on show in Public and Private spaces throughout Britain. Now largely based in the South West they have work in various galleries and are open to new commissions and installations.